It's come up a few times recently that we run a home server.
I don't recommend it to most people, but if computers are your career or your hobby, it might be interesting to you.
The cheapest way to buy one is to go on ebay and search for terms that sound right. "2u supermicro" netted me a 16 core box with 32GB of ram for $200. The problem with this approach is that its easy to buy way too much computer and then you have to power it all of the time. I once got a computer ...
---
After the success of the french cleats in my electronics and craft shop I decided to expand into my woodshop as well.
All this custom work is just scraps of plywood, mdf and hardwood and it is all unceremoniously glued or screwed together. No fancy joinery here yet.
This hammer drill box is 12" long and has a cleat for the cord.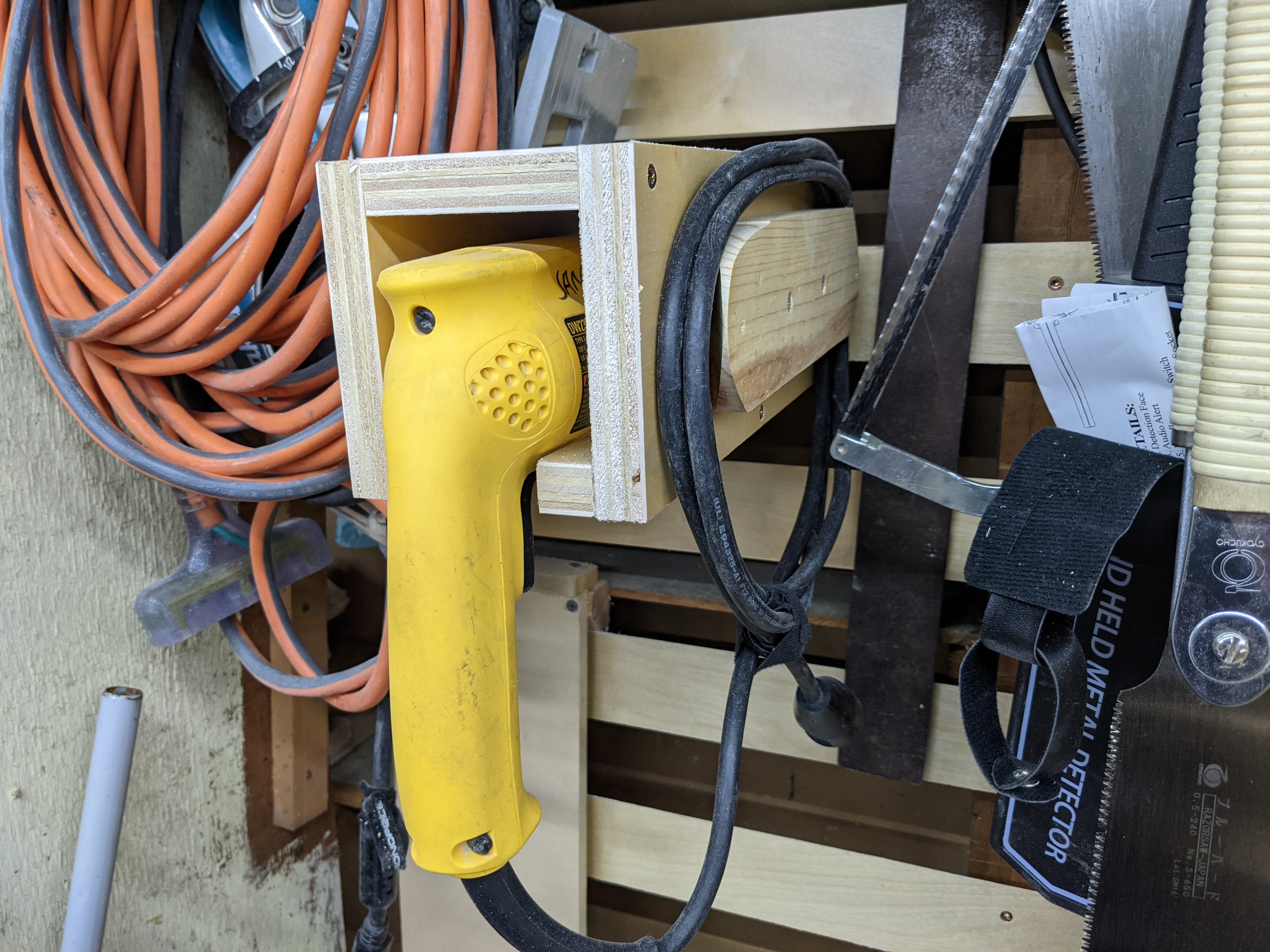 Through some weird purchase decisions and one enormous theft I've got 3 battery drills and one impact driver. I'm a big fan of the weight of the 12v Milwauke and I'm similarly a fan ...
---
I converted a midi device into a macro machine. I did this mostly to manage my video calls.
As a professional manager in a indefinite-work-from-home situation, making and managing video calls has become a large part of my job.
The rest of this post describes what it does, why I picked this device, some of the choices I made, and the code that makes it possible.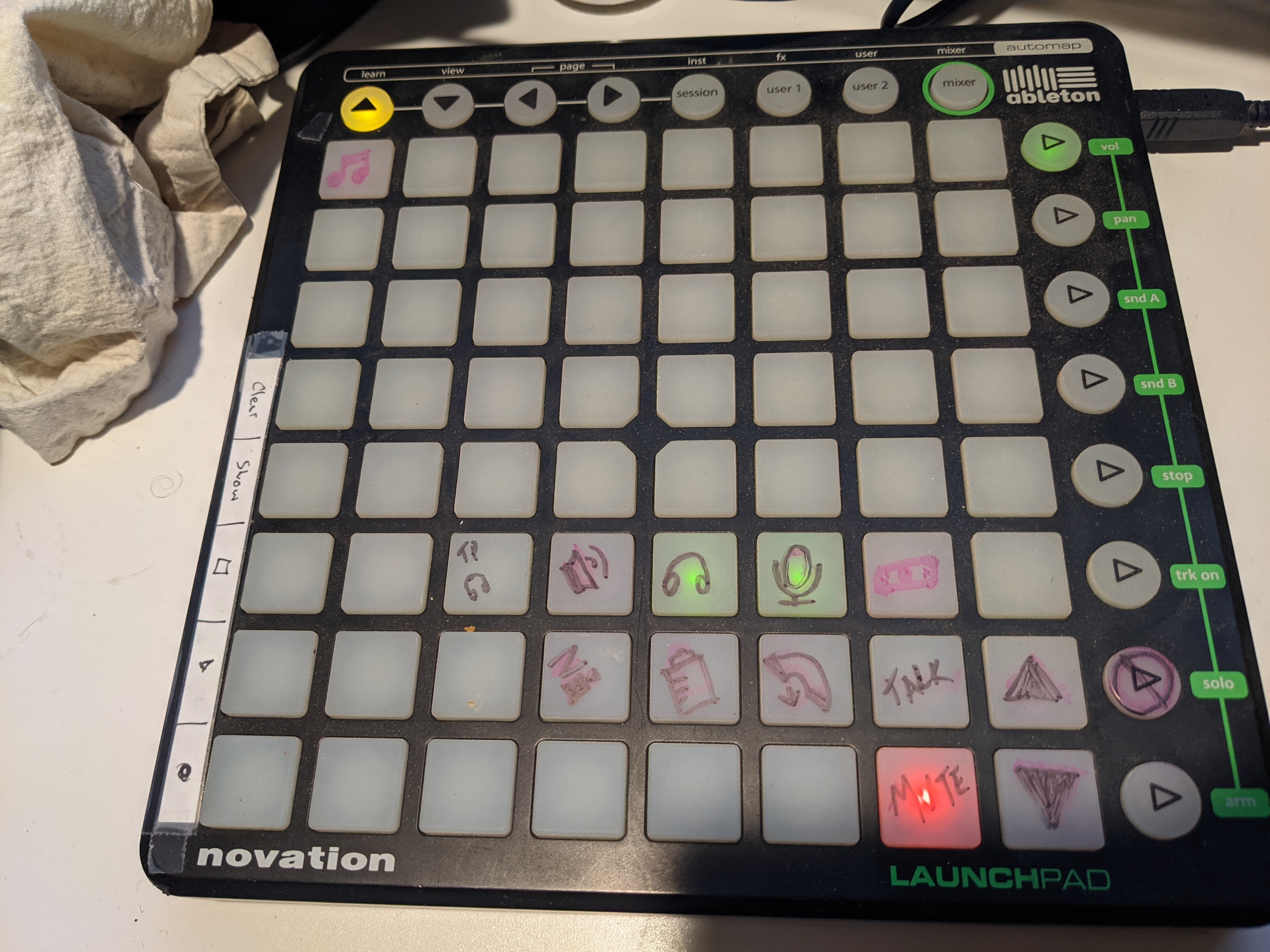 What are the features tonight?
Features can change easily with a marker and a shell script so they'll likely be different next week
Switch between headphones and speakers
Switch between ...
---
In April I rearranged the basement/garage/workshop to have a second office and to put our 100w CO2 laser on a real chimney. These moves consumed my clean workshop space for drawing, crafts, and electronics.
All of the storage bins for small parts got put onto carts on wheels, it was impossible to find anything quickly and without any desk space (and with one-now-two kiddos) it meant that it was pretty difficult to work on that type of thing. This lack of space and time to work on things I used to love was really weighing ...
---
---