Workspace rules
I am not a tidy person. Much like choosing components I cope with this by having rules. If you don't have rules you don't know when you're breaking them. Rules aren't mandates, they're a thing to measure against.
We have a one car garage that is an office, workshop (recently: cabinetry, concrete, casting, electronics), storage area (mostly camping and sporting equipment, couple of bikes) and gym (dumbbells, pull up bar, and a heavy bag). It's about 250 sqft for all that. It was also a makeshift co-working space for a half dozen people once a week for a few months, and can be converted in about 20 minutes between any of these activities if the place is in good shape.
If it doesn't have a place to be put away, it doesn't belong.
Clean before you start the project
Clean when you're stuck on something
Clean when you step on something
Clean before you plug in or turn on power tools (including soldering tools)
Unplug power tools when you're done.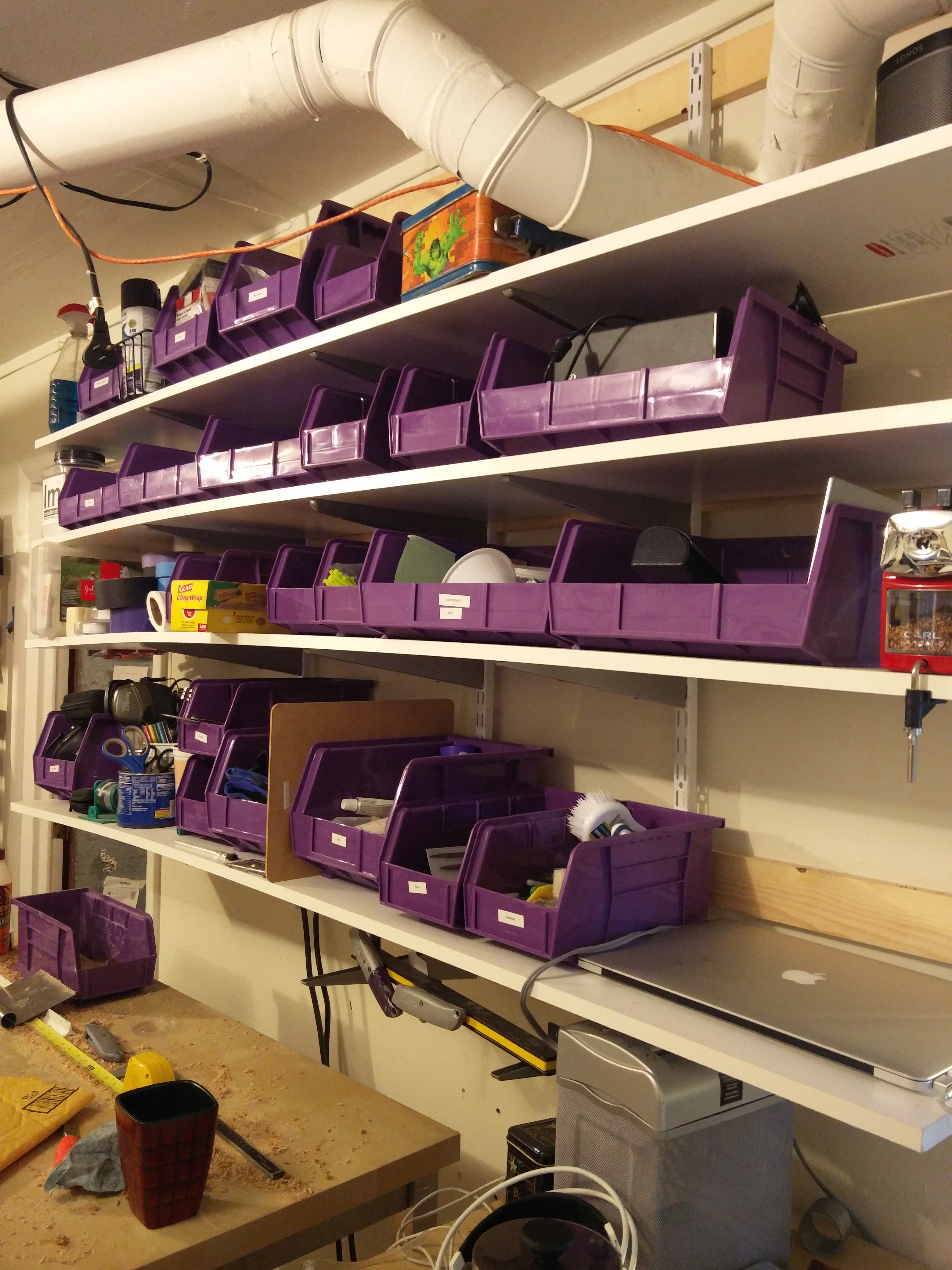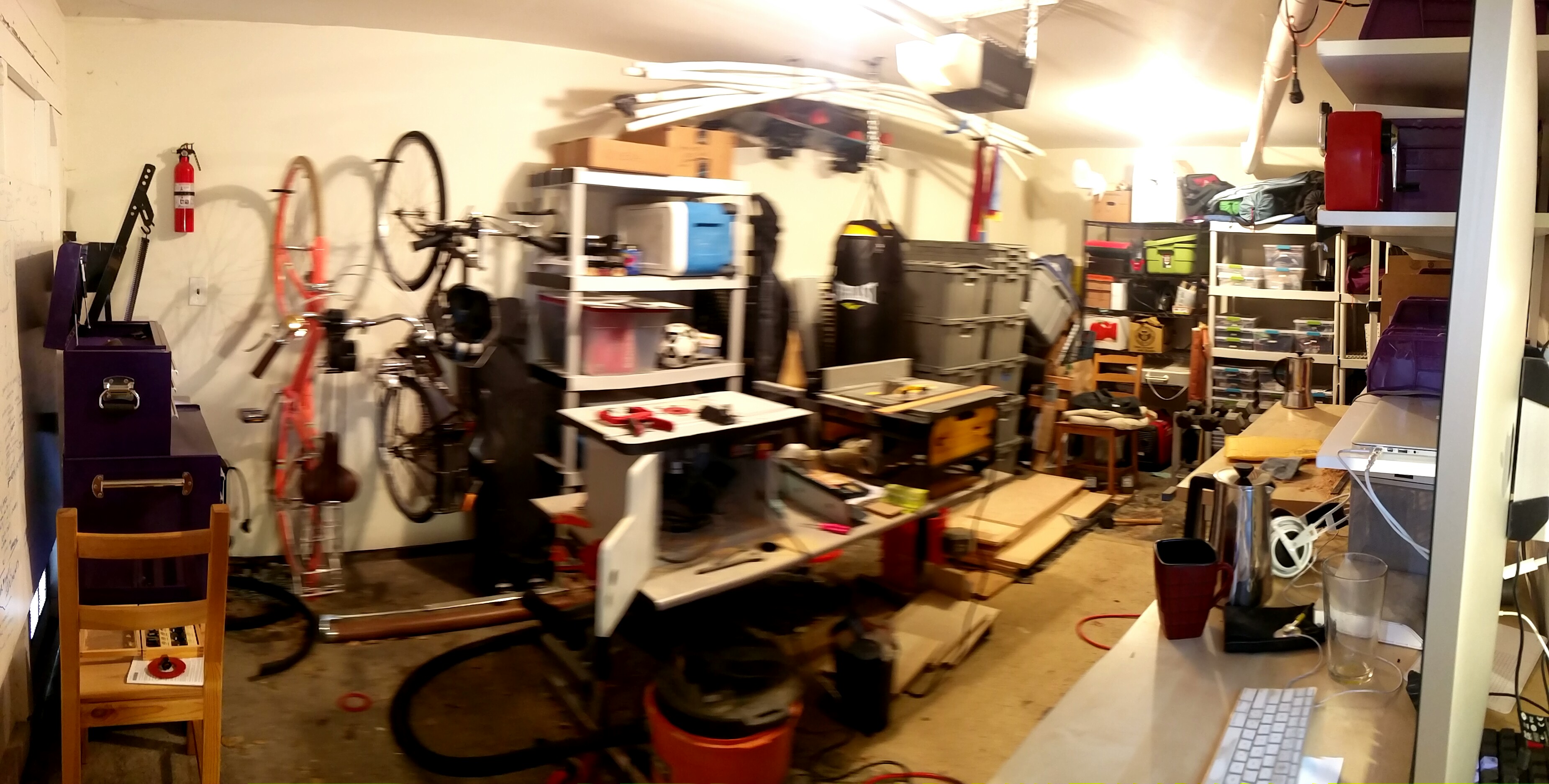 14th March 2016
---
Comments and Messages
I won't ever give out your email address. I don't publish comments but if you'd like to write to me then you could use this form.