Woodshop Cleats
After the success of the french cleats in my electronics and craft shop I decided to expand into my woodshop as well.
All this custom work is just scraps of plywood, mdf and hardwood and it is all unceremoniously glued or screwed together. No fancy joinery here yet.
This hammer drill box is 12" long and has a cleat for the cord.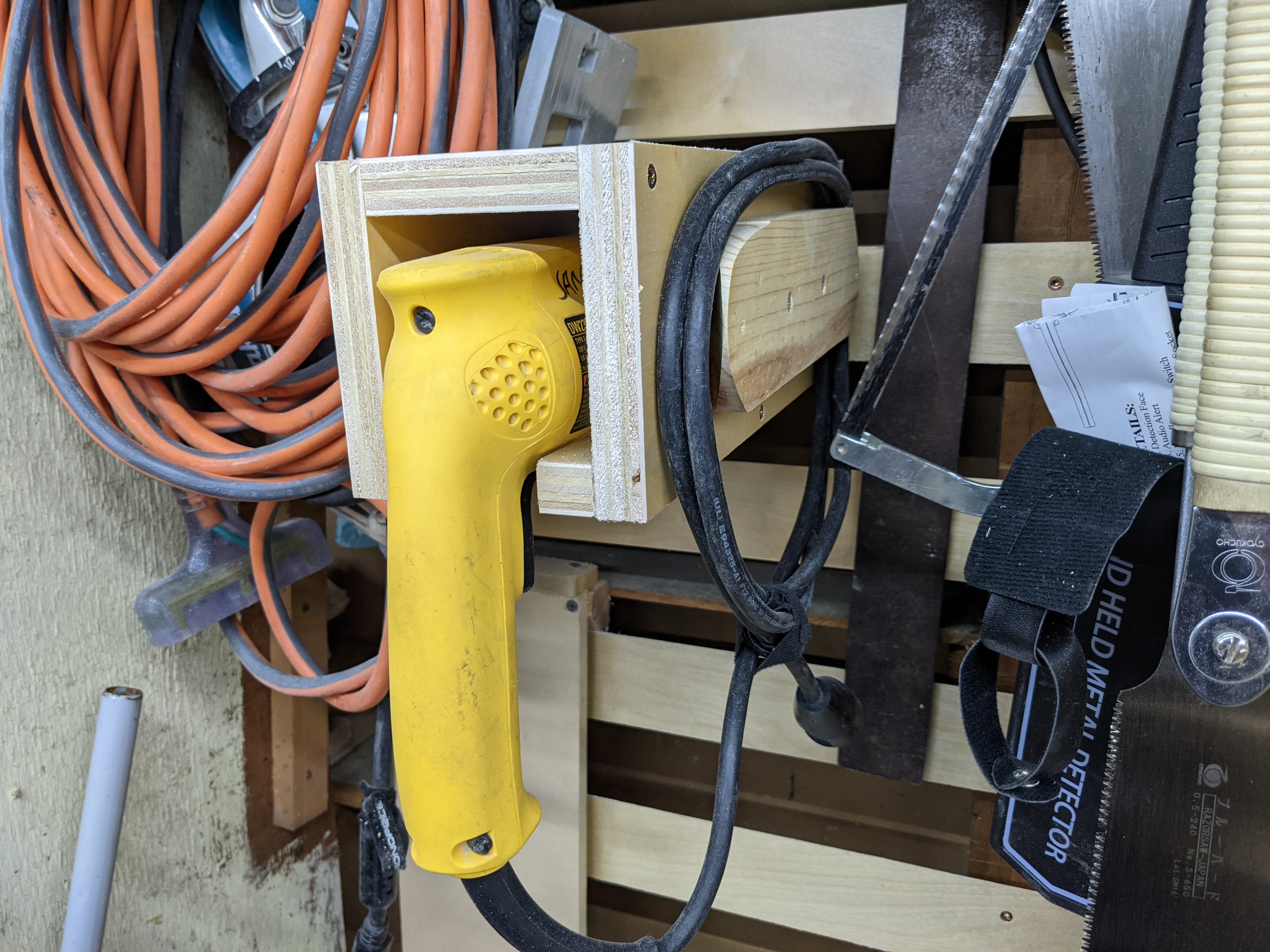 Through some weird purchase decisions and one enormous theft I've got 3 battery drills and one impact driver. I'm a big fan of the weight of the 12v Milwauke and I'm similarly a fan of the power of the 18v Makita.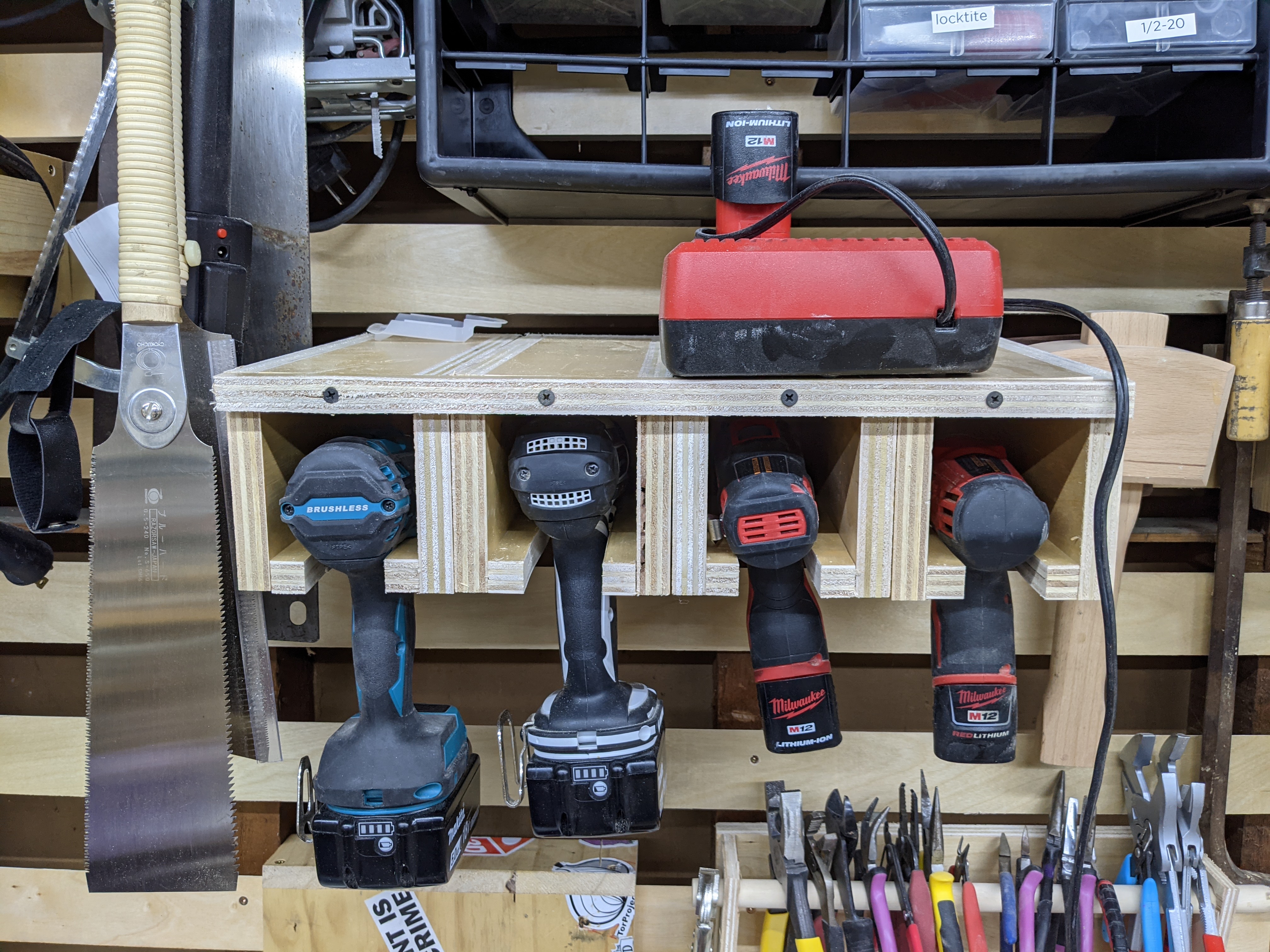 Pliers are on a dowel hung off the wall. Hammers are between two dowels, a bit further off the wall than the pliers.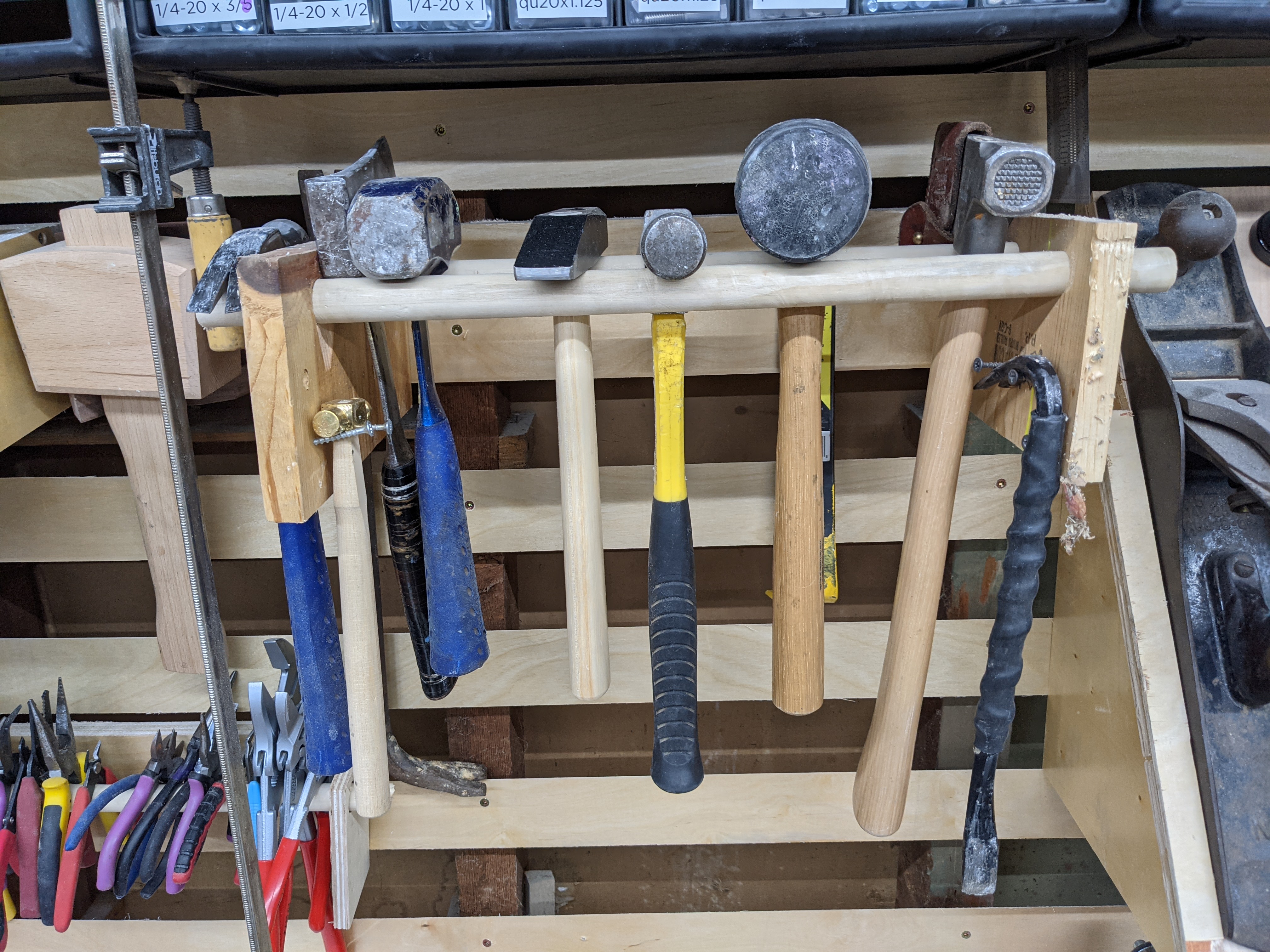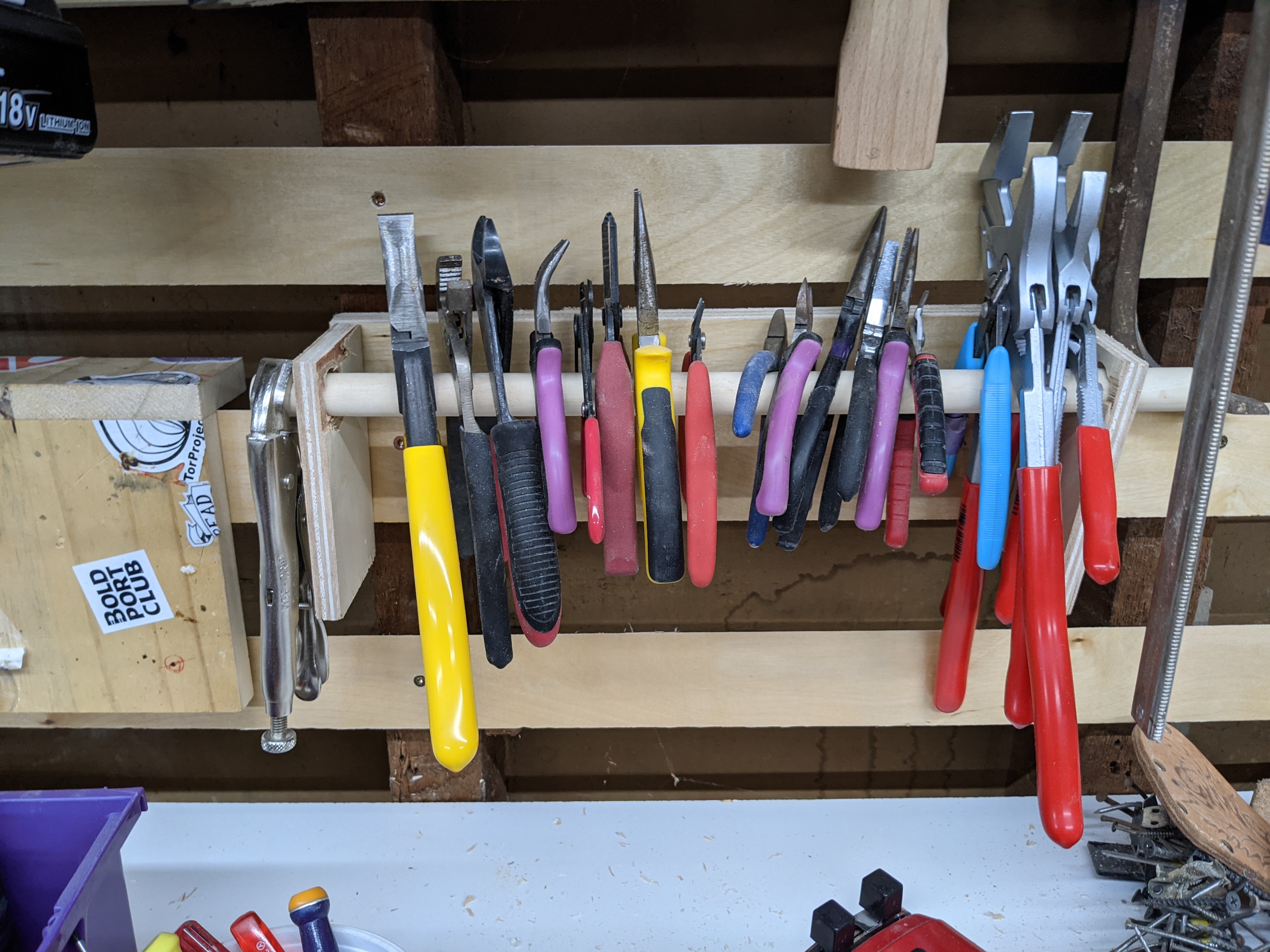 I had previously built a plane till that sat between 16" joits. I added a cleat to it.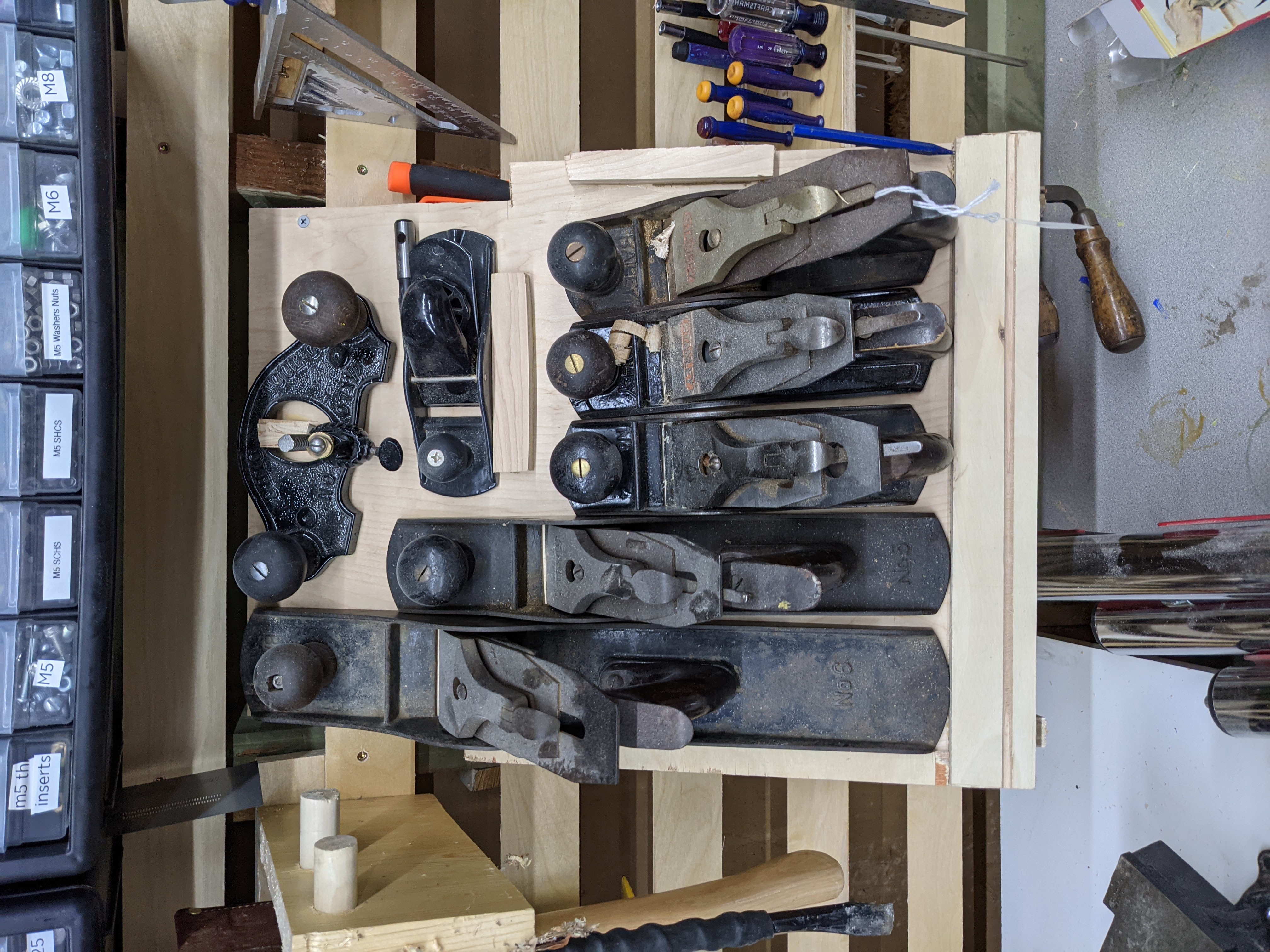 Here are most of my measuring and marking tools. Several different sizes of combination squares, a couple different sizes of calipers, and various gauges and tapes.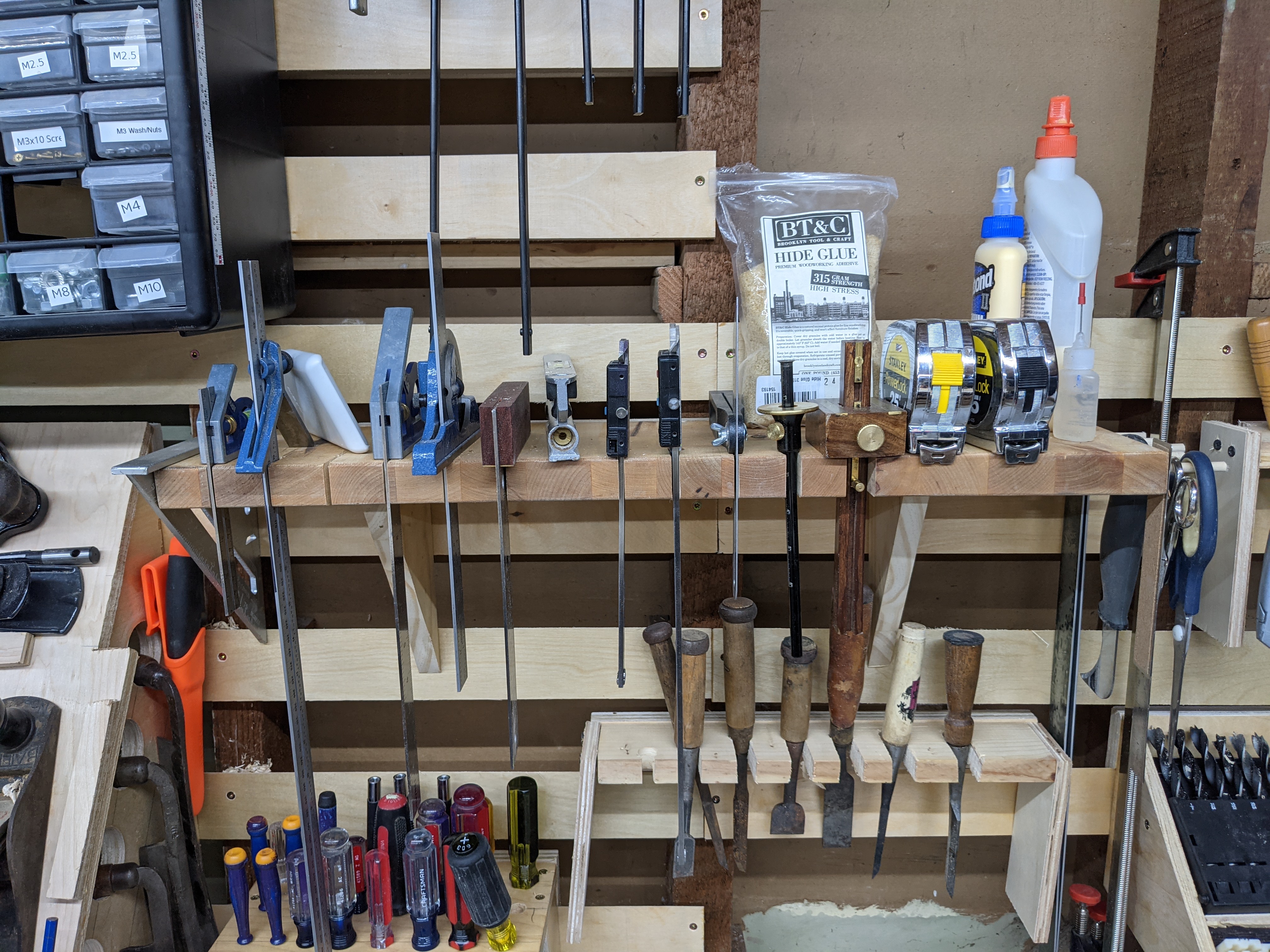 Like the plane till, I had hidden some chisel racks between tho joists. Unlike the plane till, these are garbage, I didn't improve them yet but I did get the chiesls back off my bench after putting the cleats on.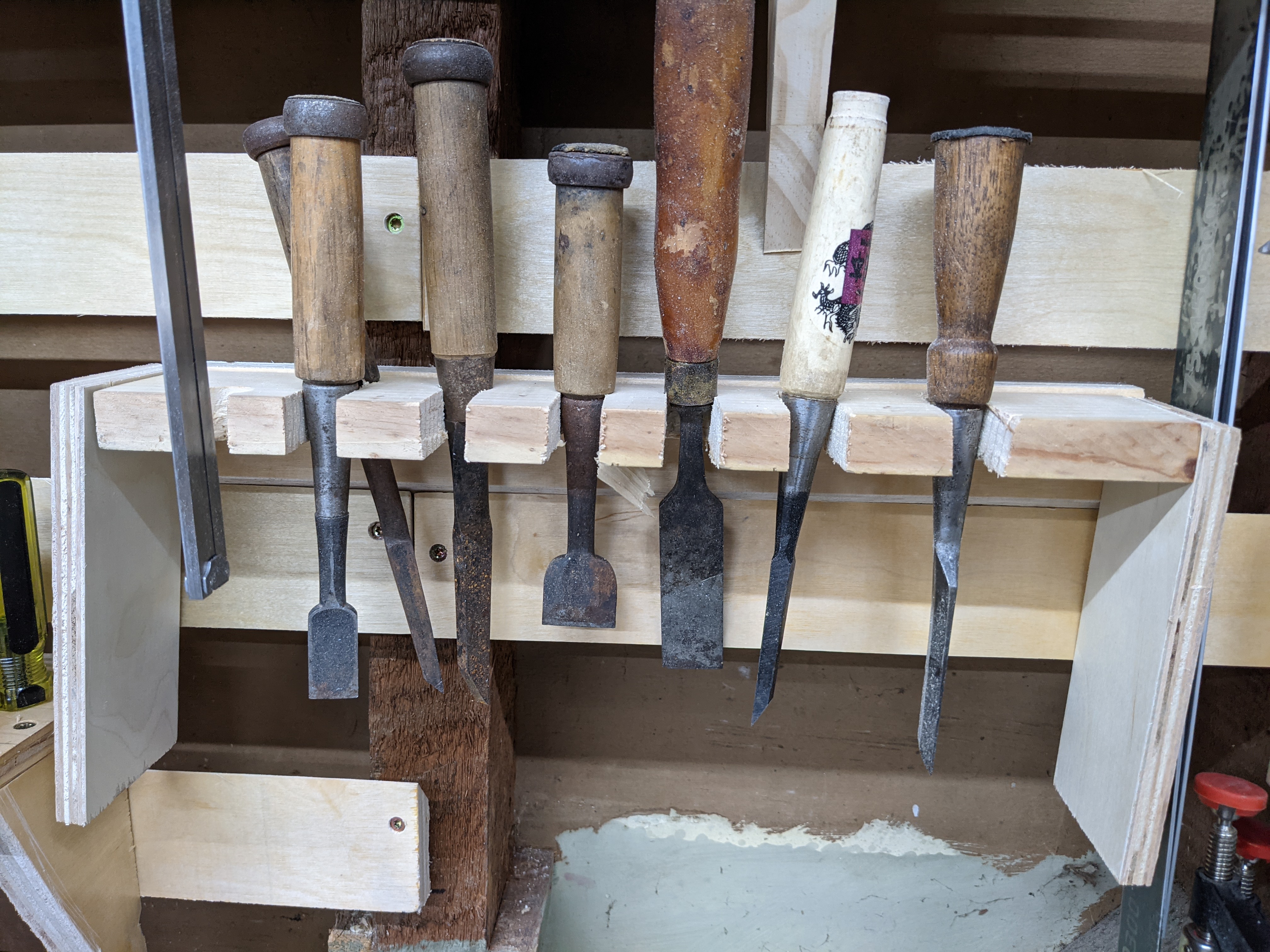 After spending a few days calibrating my printer to make PPE I figured I shouldn't waste the opportunity. I printed a bunch of quarter inch hex bit organizers. They were previously in drawers and now they're up top with my brad point drill bits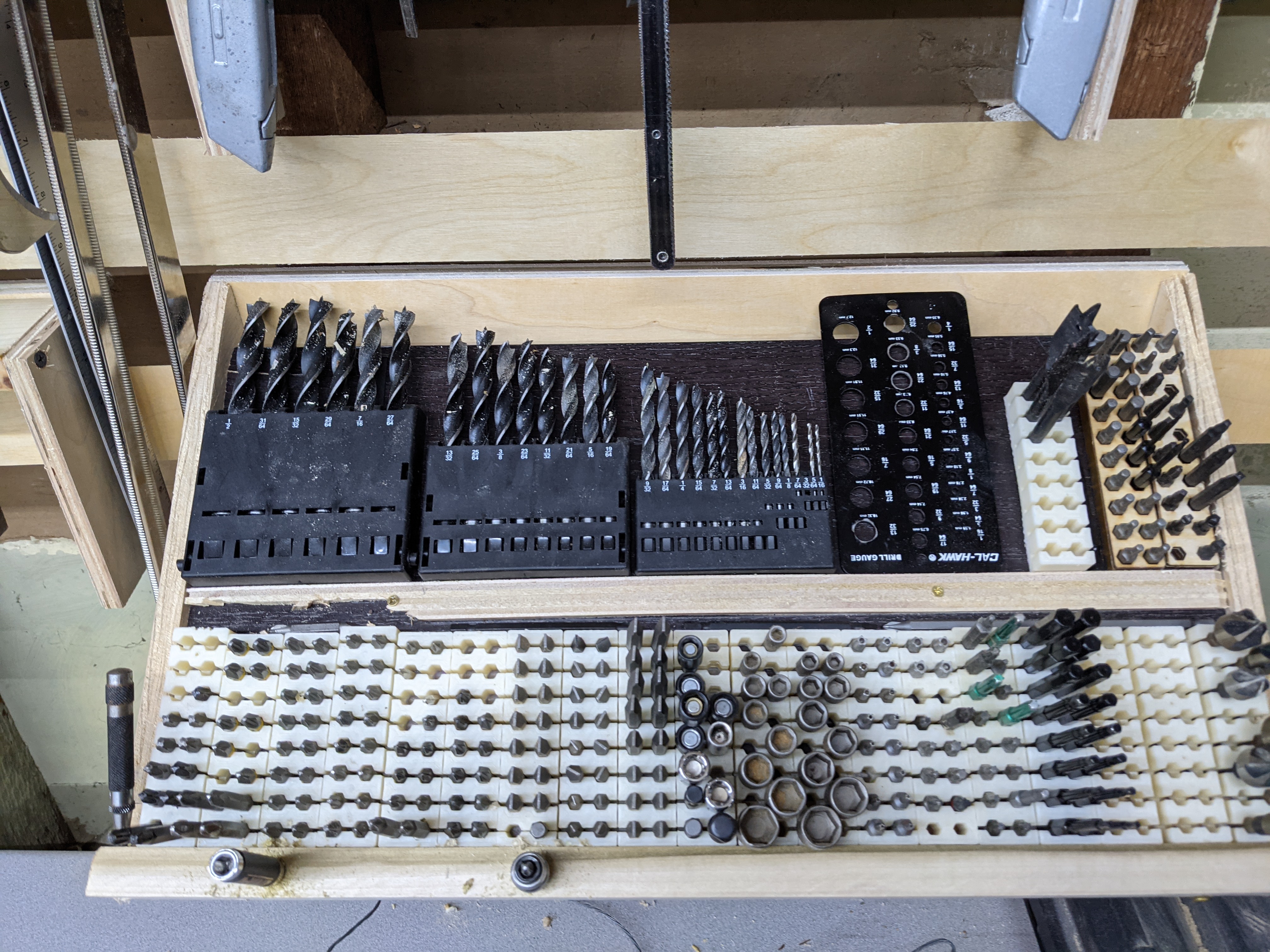 Cleaning is almost as impotant as making, the dustpan gets prime placement, the brushes are opposite.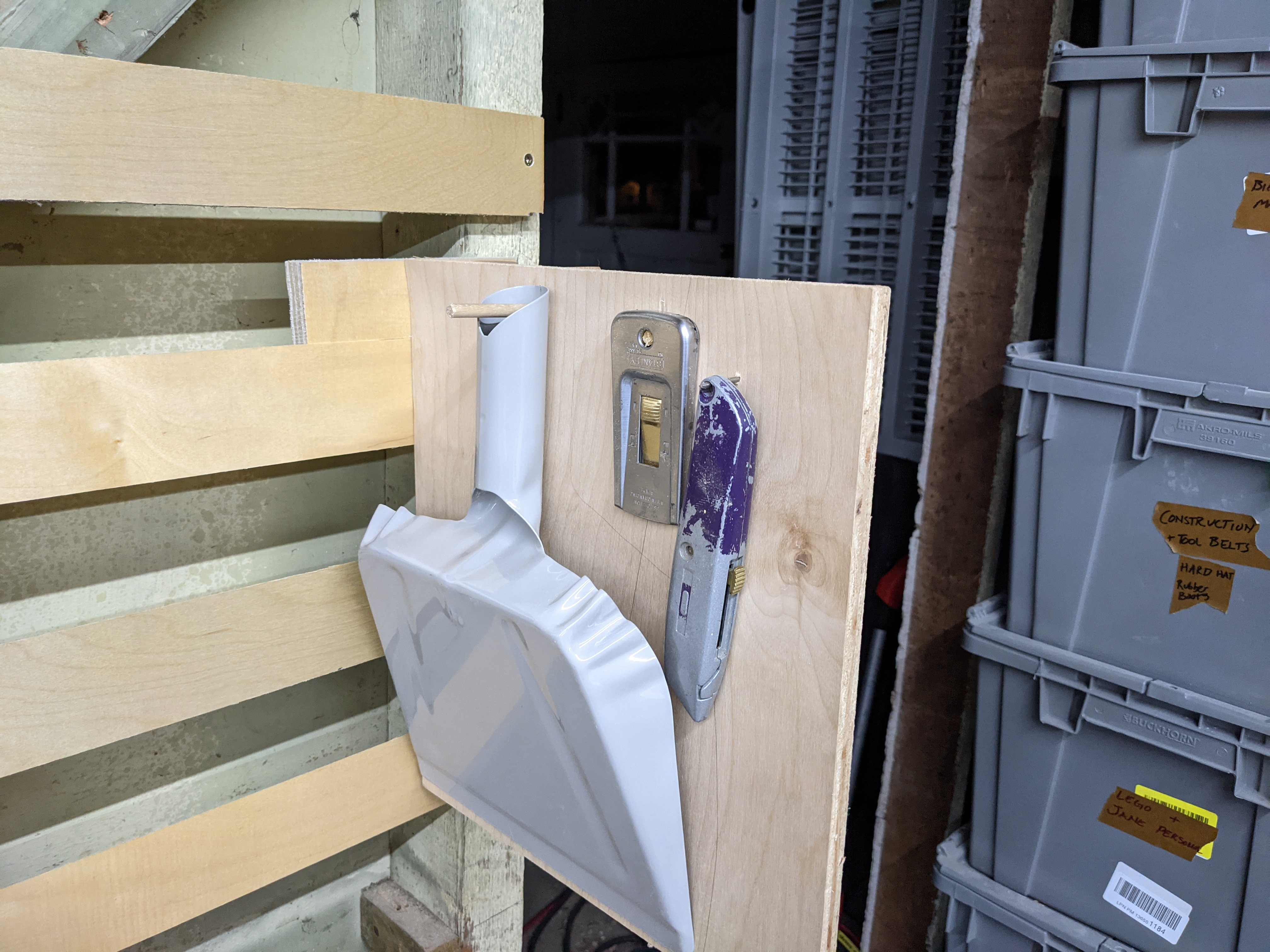 The ongoing "creative" work is to figure out how to organize my PPE. I'm leaning toward head-shaped storage. Maybe skulls? Maybe wig holders? Something like that.
Old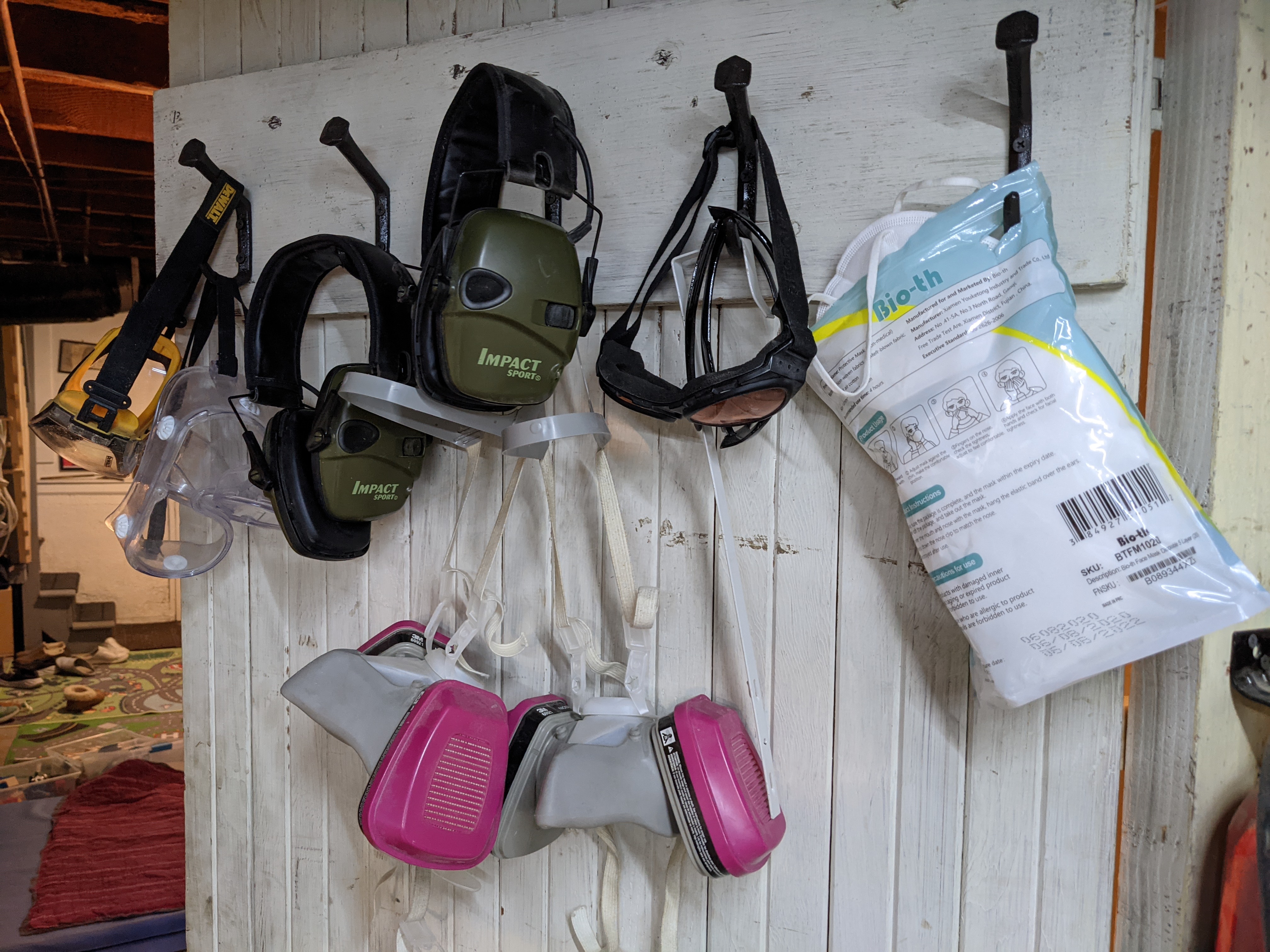 New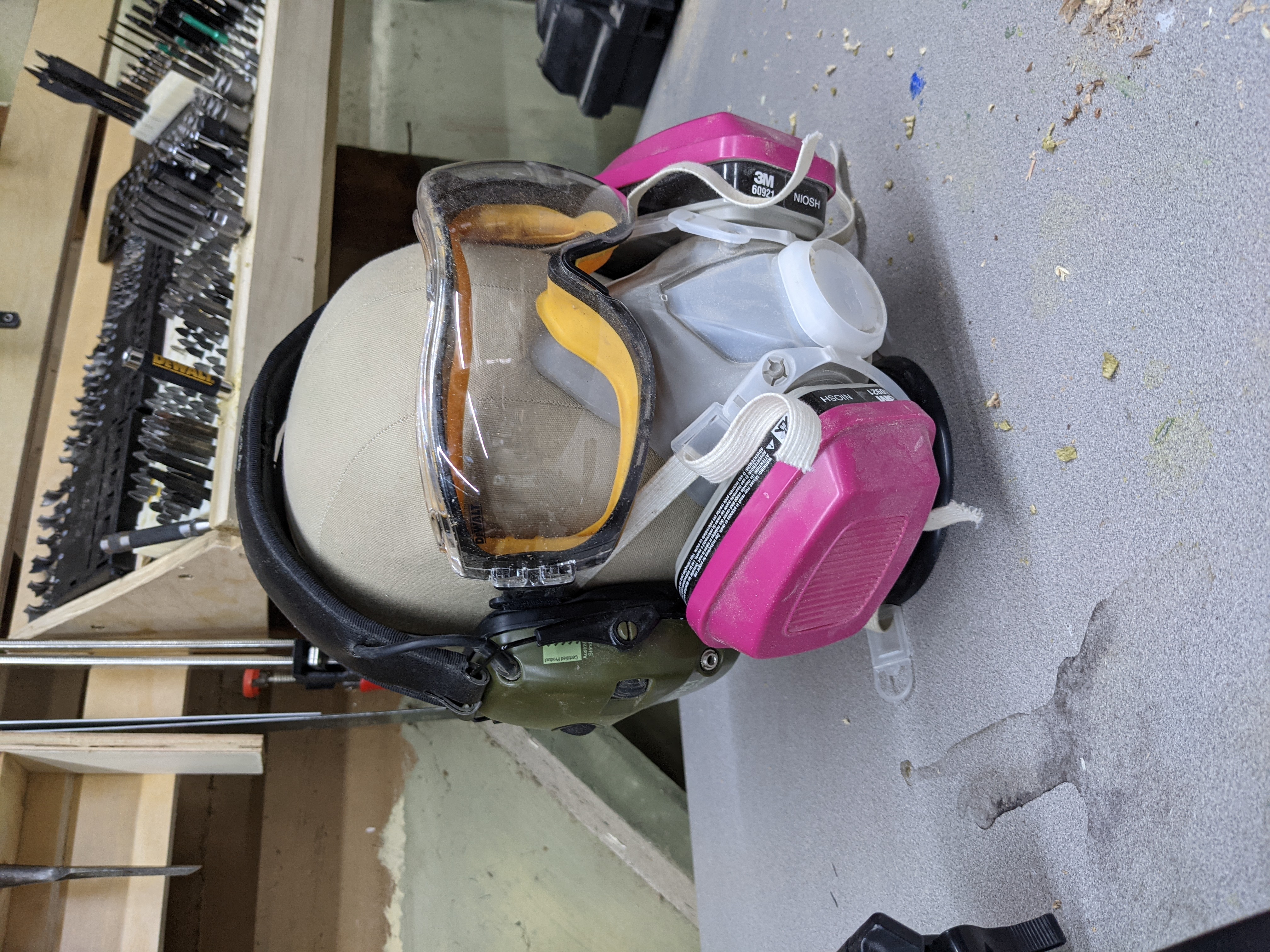 8th February 2021
---
Comments and Messages
I won't ever give out your email address. I don't publish comments but if you'd like to write to me then you could use this form.