I was working for a startup about four years ago. By necessity and interest I got recruited into technical and product marketing.
I was working hard to distill complicated technical topics regarding our product to a non-technical audience.
I sent a "whitepaper" out to a technical reviewer. If you're not familiar, a whitepaper is a form of technical writing only non-technical people read. Actual technical work gets called a "paper". It may or may not be published in a technical journal (e.g. "The Raft paper")
Anyway, I had hoped for a technical review. I had hoped that I ...
---
About 6 months ago Gabe asked if I wanted to give a talk at the Adventure Design Group. I was honored, humbled, and a little reluctant, because I didn't exactly know what I had to give this audience. Eventually I settled on the guts of a topic. I had a ton of fun preparing for and giving this talk, and I think I'd like to give it again a few more times; there's so much I left out. If you're interested in doing big creative things...I've got some stuff to say. If you watch it let me know ...
---
Through an incredibly lucky set of circumstances I was bouncing around Milan after a gig. Friends and I stopped by a Da Vinci museum, which rebuilt many of his never-built sketches. There was a sketch of a study of an octagon rotated around a central radius. I didn't get a picture, and I wanted to remember it, and I couldn't find it in a couple of quick google image searches so I tried to re-study it from memory. Here goes nothing.
I'm not particularly proud of the end result, but here's to publishing instead of sitting waiting on perfection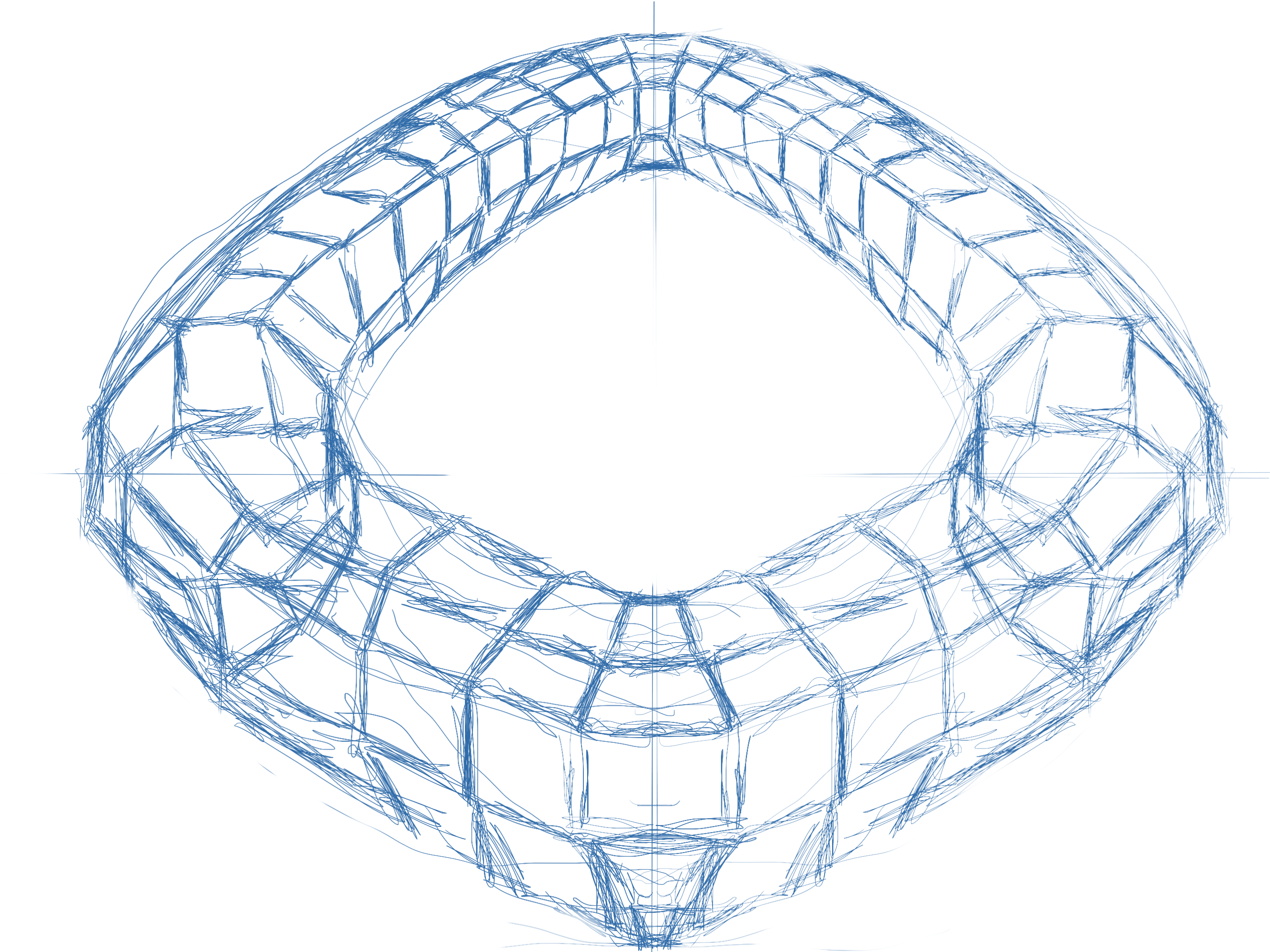 ---
This is not a comment on any particular individual, or employer; more like my best advice for figuring out how to identify a better place to be
Don't work for Assholes, Villains, Rubes, Charlatans, Quacks, Bullies, Blow Hards, or Clowns*. Don't work for people who throw their teammates or direct reports under the bus to make themselves look better. Don't work for people who don't honor their word, especially if it was in a contract. Don't work for people who habitually hurt you or others by ignorance or malice. As far as you're concerned ...
---
---