Jane and I moved into a new place. The previous owners left some furniture that we're slowly cleaning and refinishing. It's fantastic stuff that's been neglected for a few decades.




I started off with the dining table turned garage table and now returned to a dining table.
There were stains that went all the way through the veneer in some places. Judicious sanding and a nice dark finish hid most of them really well.
The hardware and slides are absolutely fantastic. I didn't realize it was veneer until I had...sanded all the way through the veneer in one spot ...
---
I was working for a startup about four years ago. By necessity and interest I got recruited into technical and product marketing.
I was working hard to distill complicated technical topics regarding our product to a non-technical audience.
I sent a "whitepaper" out to a technical reviewer. If you're not familiar, a whitepaper is a form of technical writing only non-technical people read. Actual technical work gets called a "paper". It may or may not be published in a technical journal (e.g. "The Raft paper")
Anyway, I had hoped for a technical review. I had hoped that I ...
---
About 6 months ago Gabe asked if I wanted to give a talk at the Adventure Design Group. I was honored, humbled, and a little reluctant, because I didn't exactly know what I had to give this audience. Eventually I settled on the guts of a topic. I had a ton of fun preparing for and giving this talk, and I think I'd like to give it again a few more times; there's so much I left out. If you're interested in doing big creative things...I've got some stuff to say. If you watch it let me know ...
---
Through an incredibly lucky set of circumstances I was bouncing around Milan after a gig. Friends and I stopped by a Da Vinci museum, which rebuilt many of his never-built sketches. There was a sketch of a study of an octagon rotated around a central radius. I didn't get a picture, and I wanted to remember it, and I couldn't find it in a couple of quick google image searches so I tried to re-study it from memory. Here goes nothing.
I'm not particularly proud of the end result, but here's to publishing instead of sitting waiting on perfection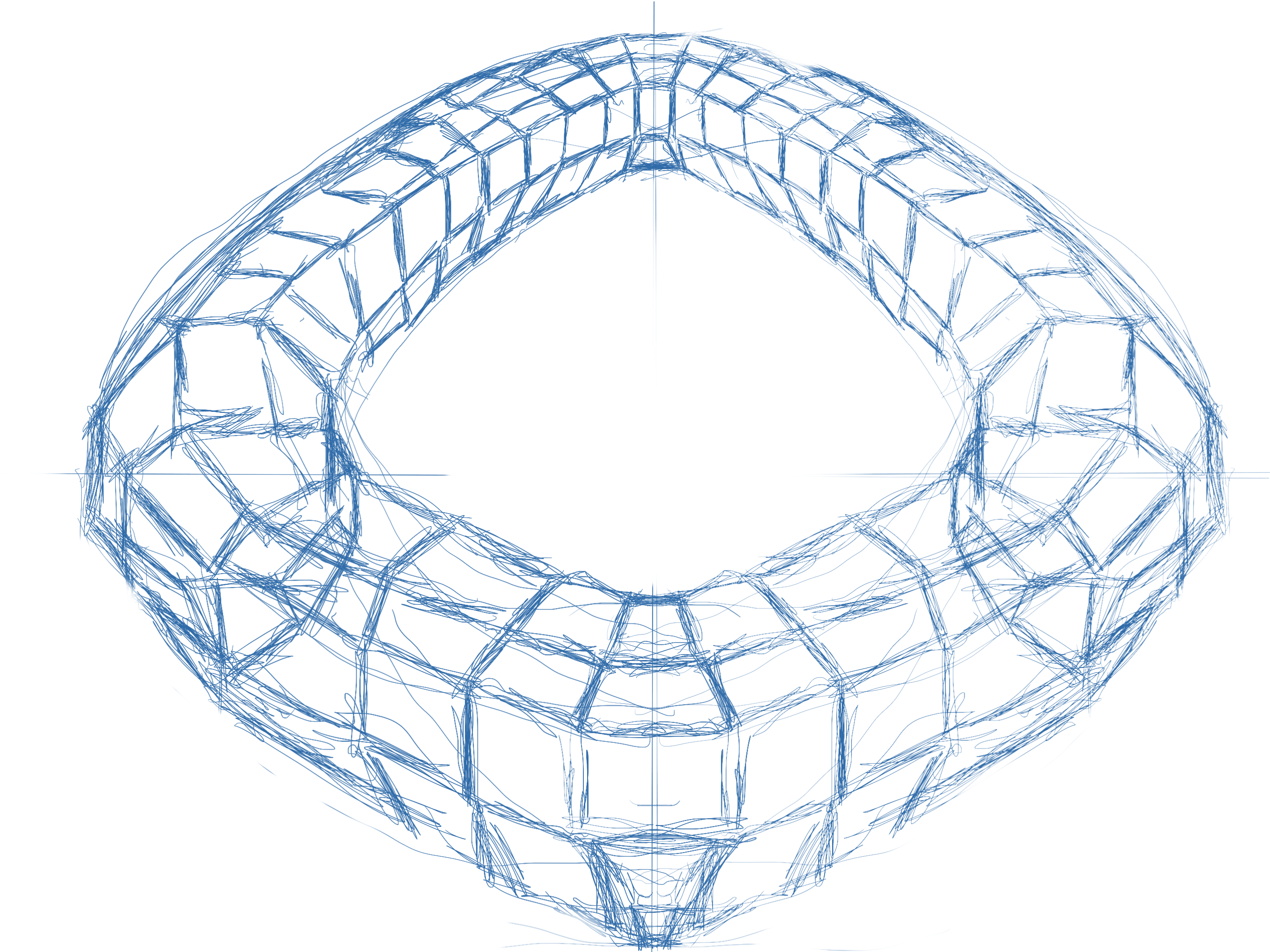 ---
---